LOFOTEN TRYFFELTÅNGSALT | TRUFFLE SEAWEED SALT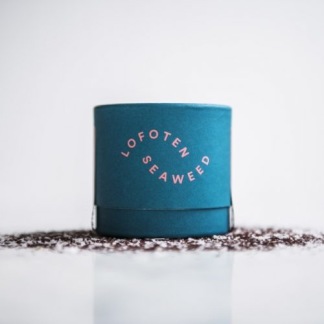 Price:
129 kr
Inc. 12% Tax
Quantity:
In Stock
Tryffeltångsalt
(see English below)
En unik kombination av fint norskt havssalt och torkad tryffeltång från Lofoten. Saltet ger en dust av tryffel till maten.
Användning: saltet passar fint till smält smör på potatis och fisk. Gott i risotto, pastasås eller bara strött på ugnsrostade rotfrukter.
Innehåll: havssalt och tryffeltång (Vertebrata lanosa).
Kan innehålla spår av skaldjur.
Förvaras torrt i stängd förpackning.
Vikt: 50g.
----------------------------------------------------------------------------------------
Truffle seaweed salt
A unique combination of high-quality Norwegian sea salt with dried trøffeltang from Lofoten. Giving a hint of truffle taste to your food, our popular trøffeltang graced the dishes at the 2017 Chef of the Year competition in Norway. A must try!
How to use: This salt goes perfectly with melted butter on potatoes or fish. Impress your family and friends by adding this special flavour into a risotto, pasta sauce, or just sprinkled over some roasted veggies.
Ingredients: Sea salt and truffle seaweed (Vertebrata lanosa)
Allergies: May contain traces of shellfish
Storage: Keep dry and sealed
Weight: 50g