Courses, events and consultant services
Catxalot [catch-a-lot] has had workshops, courses/classes and lectures on seaweed since 2014 for anyone who wants to learn to harvest and use seaweeds in a sustainable way. From 2020, we have a new offering.

Beach flower and seaweed walk - see below
Masterclass Seaweed foraging, food & health - see below
Seaweed consultant services - see below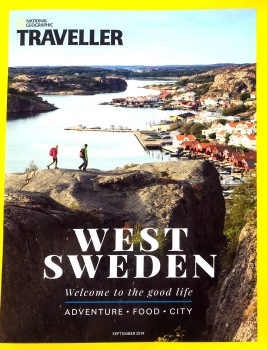 BEACH FLOWER AND SEAWEED WALK
An exclusive summer experience with exciting flavors and knowledge in a unique environment - Tjurpannan's nature reserve in northern Bohuslän.
We hike and taste beach plants such as sea kale, violet and beach easter. Once at a red granite rock, everyone that wants jump into the water with mask and snorkel to admire and explore seaweed. You will learn which species are good to eat, how to harvest them in a nice way and how to cook them. Tastings on a few different things and a lunch containing seaweed are included in the price, as well as drinks.
A small group with a maximum of 4 participants will give everyone full attention.

Time: 3 hours. No fixed days, but you send us a booking request with your wishes. Summer time only.
Maximum 4 participants. The event will be held even if only one person is booked.
The price includes: guided tours, lunch, tastings, mask and snorkel loan, scissors and bag as well as a small recipe collection.
Please bring: swimwear.
Price: SEK 3200 per person
Book by contact us: linnea@catxalot.se, +46 (0)70 9147299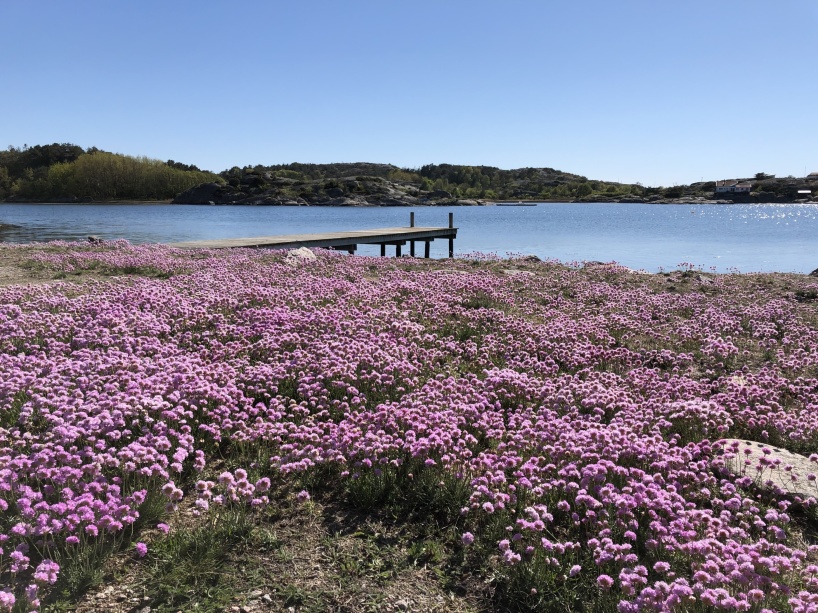 MASTERCLASS IN SEAWEED FORAGING, FOOD & HEALTH
Finally, there is an education about seaweed for those who want to work with food, food tourism, foraging, outdoor cooking, knowledge-based experiences and nature as an experience! Catxalot has educated people about seaweed and its use since 2014, and is now starting a course for companies in, for example, natural tourism and food tourism who want to be able to talk about or use algae and seaweed in their existing or new events and experiences. This masterclass is also suitable for other industries and for private individuals who want to study algae and seaweed.

Seaweed can give your experience a new interesting dimension and is attractive to many. The target group is large and wide and is found among all occupational groups and genders. According to our experience, there is interest from the age of 20 up to retired, as well as among children. Foreign tourists also have a great interest in nature experiences, and in combination with food it becomes extra attractive. In fact, the combination of nature / adventure and food has become super hot!

The Seaweed foraging instructor course gives you the knowledge needed to start events, courses, experiences and adventures where seaweed is included. The course also gives you knowledge in how to use seaweeds in food and products. The course is suitable for companies in marine tourism, natural tourism, guide companies or food tourism. The course is also suitable for those who want to become foragers and sell seaweed to restaurants. Private individuals or companies in other industries, such as food that want to gain knowledge about seaweed, are also warmly welcomed.

The course covers species determination, breeding, harvesting, handling, application, cooking, medical research, sustainability issues, environmental toxins, drying, storage, processing and a little about cultivation. The goal is that you will have sufficient knowledge (or know where to find the answer) to be able to answer all the questions that are usually asked at an event etc about seaweed and that you should be able to give inspiration to others such as a guide. We know what is in demand and have already received all questions.

The course starts with a first online meeting where you get an introduction to the course and to seaweed. At the second online meeting we have a "cook-along" where we cook together with dried seaweed sent to you at the post along with a shopping list and recipes. The third meeting takes place in Grebbestad, where we go out to one or more islands and carry out the practical parts of the course. We cook lunch together on the island. You also get tastings on other suitable food with seaweed. You learn everything you need to know about edible seaweed to be able to guide people. The fourth and final meeting is online and dedicated to us discussing the course literature you read and your follow-up questions from the day at the lake. Each online meeting lasts a maximum of 40 minutes.

Minimum 1 participant, max 4. The course is given on request, ie when you can and have time! Few participants at the time = full attention to you as a participant. You can influence the pace of study yourself by delaying the online meeting on the course literature. The course is very flexible and adapted to the time you can spend. You can choose whether you want to focus on food, cosmetics or medicine / health. When the course is done you get a diploma.

The course includes:
a day by boat on the sea (in bad weather we are at the Tjurpanna nature reserve) with lunch, various tastings and coffee. If you do not want to snorkel you can be in the water to waist height.
rental of dry suit / wetsuit / waders, snorkeling set, life jacket and harvesting equipment.
three online meetings, one of which is a cook-along
dried seaweed for your own experiments and cook-along sent to you together with recipes.
course compendium and literature list sent to you in the mail when the course fee is paid.
recipes
diploma after completed course.

Price 890€. Registration fee 150€ is payable on booking. The remaining amount is paid no later than two weeks before the course starts. In case of cancellation or sick leave up to seven days before the start of the course, everything except the registration fee will be refunded. Less than seven days before the start of the course, half the sum will be refunded upon cancellation / sick leave.

Location: Grebbestad, Sweden
Date: You can decide the date yourself. The best time for a day on the ocean is April-September. If you also want to learn edible beach plants, we recommend that you take the course from May to July.

If you need to stay overnight in Grebbestad - see accommodation offer with discount below! The list of what you should bring with you to the day on the lake is sent after you sign up. The course compendium and literature list will be sent when the registration fee is paid.

The course does not include administration, accounting, marketing and the like, but is a course that gives you knowledge about seaweed in order to work professionally with it.
Do you have questions? Contact: Linnéa Sjögren, linnea@catxalot.se Tel. +46 (0)70-9147299.

COURSE MANAGER AND TEACHER: Linnéa Sjögren
SEAWEED CONSULTANT SERVICES
As a seaweed consultant, we provide guidance and assistance to restaurants and companies in the food industry and others. We help you with seaweed knowledge, guidance in choosing seaweed species for products and dishes, recipes, nutritional content. We can also guide you to where to buy seaweed (Europe).

References / previous customers:
Clock Tower Distillery - Seaweed gin.
Various different chefs ahead of, among other, chef competitions such as Chef of the Year.

Contact for more info and price linnea@catxalot.se About Linnéa Sjögren.
You get a discount on the price of these hotels when you visit us:

Grebbestad hostel / mini-hotel
The hostel is very central to the community just a few meters from the quay. Breakfast you can buy yourself in the grocery store or eat at the nice café Sjögrens in Backen which is open every day of the week.

Tanumstrand
Hotel with restaurant, bath, spa etc. Located just a few meters from the sea - contact us for a discount code. Tanumstrand is located just south of Grebbestad's community. There is a nice walking and cycling route into the community (30 min).

Everts Boat House
Small hotel in a boathouse in Grönemad 2 km from Grebbestad city center. Very charming. Located directly on the beach.