Interest in cooking with seaweed has grown strongly in recent years. Swedish seaweed is now established in Sweden and there is a great interest.

Our seaweed has ended up on the plates at restaurant vRÅ, TAK, Volt, Gastrologik, Agrikultur, Esperanto, Chef of the Year contest, Bocuse dÓr and others. We have made our own seaweed products, such as spices, salt, a book, posters, dried seaweed.
We have had courses and experiences for dreamers and skeptics, children and researchers, people near and far in how to harvest sustainably and use seaweed in cooking. Here you can read some articles, listen to the radio and watch TV clips with and about us.

On December 31, 2019 we choose to take a new path, which means that from January 2020 we will only have a few experiences for private individuals. Instead, we are investing in arranging an instructor course / in-depth course in Seaweed foraging / training for Tångguide, and we will again forage seaweed for restaurants and also offer us as seaweed consultant for other companies. Jonas Pettersson will conduct research summaries on seaweed on order, gourmet weekend for divers and seaweed paddling. Linnéa Sjögren will work with seaweed picking for restaurants, seaweed consulting, be the course leader at the instructor course and sometimes at seaweed paddling.
info @ catxalot.se
linnea @ catxalot.se
Ph. +46 (0)70-914 72 99
Organisation no: 559031-6088
VAT no: SE 55903 160 8801
Post address: Catxalot AB, Gata 23, 457 95 Grebbestad, SWEDEN
Catxalot wants to be the leading source of knowledge about seaweed as a food product in Sweden and inspire both the food industry and private individuals to use seaweed.
Linnea Sjögren runs the company Catxalot AB, which since 2014 has introduced seaweed as a novel food in the Swedish market. She has had courses and experiences in how to harvest and cook Swedish seaweed and has produced seaweed products under her own brand for 6 years.

Catxalot has often been raised as a successful example of how to work with food and nature tourism and has been widely seen in the media. Linnea has for many years provided most of Sweden's top restaurants and chef competitions with seaweed. She is passionate about spreading knowledge about seaweed as a new sustainable raw material and creating interests that lead to the establishment of seaweed cultivation, new products and new businesses in Sweden. Catxalot has had courses and adventures for 6 years for around 3000 people, and lectures on seaweed for at least ten times more. Linnea has written the book Tångguide, a where-when-how-to guide for 10 Nordic seaweeds that have been sold in 3000 copies.

Linnéa is a seaweed consultant, course leader at the Seaweed Foraging course and seaweed forager for restaurants. Linnéas profile on LinkedIn.

Jonas Pettersson has operated Catxalot AB together with Linnéa Sjögren since 2014. From 2020, Jonas will work on other things, but will still have the public event Gourmethelg at Dyk-Leif, Seaweed paddling at Nautop Kayak Center in Grebbestad Sweden, and do information search and summaries on algae and seaweed on customers' orders (consultant service). Jonas profile on LinkedIn.

CREDENTIALS
Frida Ronge, award-winning Swedish chef, cookbook writer, rest. TAK Stockholm Sweden. MSC ambassador.
Sofia B Olsson, Swedish chef, operations manager at rest. vRÅ Gothenburg Sweden. Active in sustainability issues.
Stefan Eriksson, Chef of the Year 2005 Sweden, Exceptionell Råvara, Commodity Manager of the contest Chef of the 2019 Sweden.
Lisen Sundgren, Sweden's foremost specialist and herbalist on wild plants and herbs. Author to several books on edible wild plants and herbs. Has among other things written award-winning Det Vilda Köket and Vildvuxet.
Jill Axelsson Pabst, Tourist Board Western Sweden. Specialist in food tourism and strategic business development.

RATES & NOMINATIONS
Innovation Scholarship 2015
Foodworks Bohuslän (Matverk) 2015
Nominated for the Food Award (Livsmedelspriset) 2019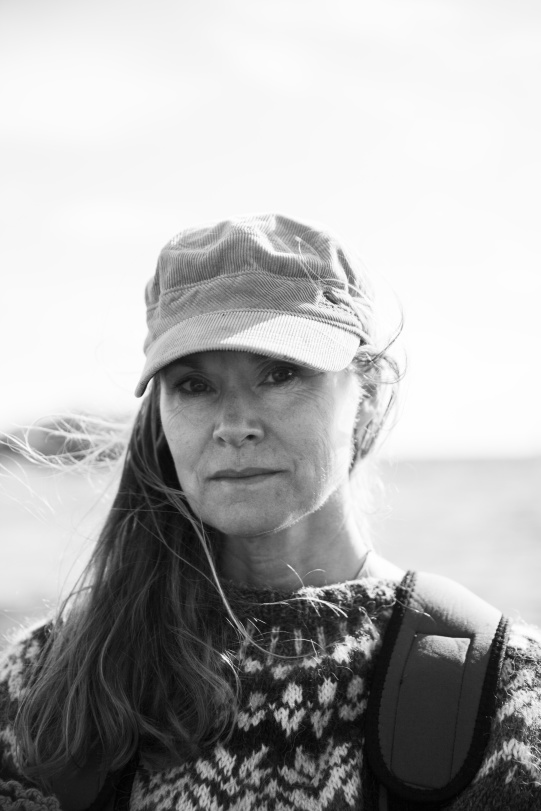 For us, the word sustainability signals something that will hold up in the future. That what we do today can be done tomorrow as well as 10 or 100 years without any negative consequences. It permeates everything we do.
It is absolutely crucial when we harvest wild seaweed in the sea.
We do not tear up anything with the roots, but cut to promote regrowth.
We want to spread the knowledge about how to harvest seaweed sustainably to other people, for seaweed and sea.